Your vehicle's engine is the heart of the machine, responsible for converting fuel into power to drive your car or van. Keeping your engine running smoothly and efficiently is essential to your vehicle's performance, longevity, and reliability. At Race Group, we are committed to providing our clients with the highest quality products and services. We believe that partnering with TriTech Lubricants, a company that shares our dedication to excellence, will enable us to continue delivering outstanding client results.
Introduction:
High-quality engine oil, like TriTech Lubricants' product line, provides a range of benefits that can enhance your vehicle's performance, increase lifespan, and save you money in the long run. In this blog, we'll explore the benefits of using high-quality engine oil for your vehicle and why selecting the right choice is essential.
1. Improves Engine Performance
High-quality engine oil can improve engine performance by reducing friction between engine components. They contain additives that create a protective barrier between engine components, reducing friction and wear. This helps the engine run more smoothly, with less noise and less strain on its components, ensuring optimal performance. Improved engine performance leads to better acceleration, increased power, and fuel efficiency.
2. Enhances Fuel Economy
Friction is one of the leading causes of energy loss in an engine. When there is too much friction, the engine has to work harder to move, which consumes more fuel. Using high-quality engine oil can enhance fuel economy by reducing friction and improving engine efficiency. In addition, high-quality engine oil can also help minimise engine deposits, which can clog fuel injectors and decrease fuel efficiency.
3. Protects Against Engine Wear
High-quality engine oil provides better protection against engine wear caused by contaminants, heat, and other factors. Engine wear occurs when metal components rub against each other, causing them to wear down over time. This wear can be accelerated by contaminants such as dirt, dust, and metal particles, as well as by high temperatures and pressures within the engine. Choosing the right engine oil that meets the manufacturer's specifications is essential for ensuring optimal engine protection, extending your engine's life, and reducing the risk of costly repairs.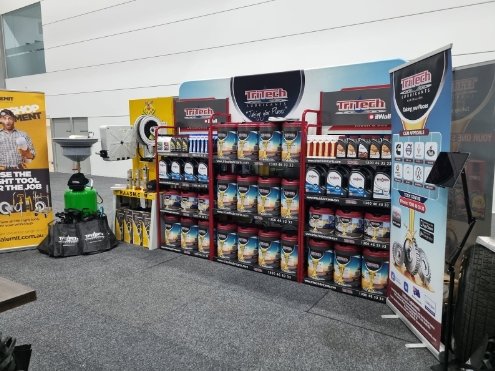 4. Maintains Engine Cleanliness
High-quality engine oils are formulated with detergents and dispersants that help to maintain engine cleanliness. Over time, engines can accumulate harmful deposits and sludge, clogging oil passages, reducing oil flow, and causing engine damage. High-quality engine oil can prevent the build-up of these harmful deposits, keeping the engine clean and functioning optimally.
5. Reduces Emissions
When engine components rub against each other, they generate heat and friction, which can lead to increased fuel consumption and emissions. These emissions can contribute to air pollution and have been linked to respiratory problems and other health issues. High-quality engine oil contains additives that reduce friction and improve engine efficiency, helping to reduce harmful pollutants released into the atmosphere. You can help protect the environment and promote cleaner air for everyone.
Conclusion:
By selecting the right engine oil that meets the manufacturer's specifications, you can ensure that your engine runs smoothly, efficiently, and reliably for years to come. Whether you're looking to improve engine performance, enhance fuel economy, protect against engine wear, or reduce emissions, using high-quality engine oil is essential to vehicle maintenance. So, the next time you're due for an oil change, visit Race Van Car & Accessories, choose TriTech Lubricants, and experience the benefits yourself.
For more vehicle tips and tricks, follow us on our Social Media Pages. Don't forget to check out our Website for our products.