Race Van & Car Accessories: The Place for Superior Paint Correction Services. Ever tried searching for "car paint repair near to you" but you can't seem to decide which company to restore your vehicle back to mint condition? Consider Race Van & Car Accessories!
We Provide Excellent Paint Correction Service
We specialise in providing top-notch paint correction services at Race Van & Car Accessories. This ensures your vehicle looks its absolute best after our service.
Our team of experienced car paint restorers is dedicated to delivering outstanding results, bringing your car's paintwork back to its original lustre. With our expertise and attention to detail, we guarantee a flawless finish that will exceed your expectations.
Our professional technicians at Race Van & Car Accessories can assess your vehicle's paint condition and recommend the most suitable paint adjustment service for you. Our company is known as one of the best car restorations in Melbourne.
The paint correction service begins with a thorough inspection, followed by the restoration of paint flaws using cutting-edge methods. A layer of protective wax or sealant is then applied to preserve the results and safeguard the paintwork from potential damage.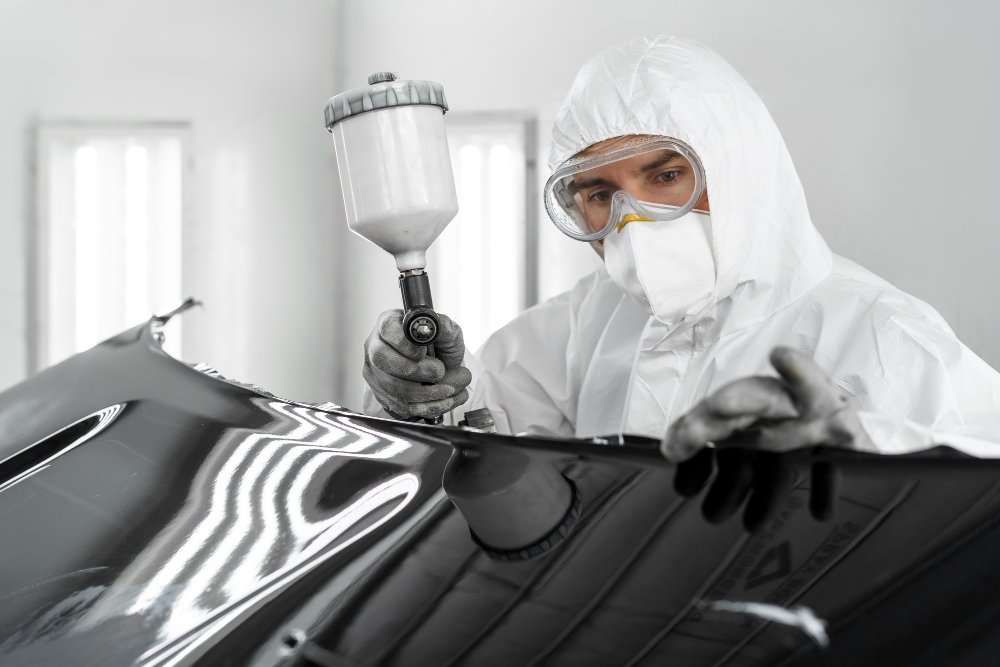 What Is Paint Correction?
A car paint restoration is a careful process that involves removing imperfections and restoring the paintwork of your vehicle. Over time, factors like UV rays, environmental contaminants, and regular wear and tear can cause your car's paint to fade, become dull, or develop scratches and swirl marks. Paint alteration aims to rectify these issues, enhancing the appearance of the paint.
Importance of Paint Correction?
If you notice swirl marks, scratches, or faded paint on your vehicle, paint alteration can effectively restore its visual appeal. It's an ideal solution for car enthusiasts, collectors, or anyone who wants to rejuvenate the appearance of their vehicle. If you're looking for a scratch repair in Melbourne or a paint correction in Melbourne for your vehicle, it is best to highly consider our team.
Paint Correction Service includes:
Paint Restoration
Machine Polishing
Finishing Touches
Paint Restoration
Using advanced techniques and high-quality products, we skilfully remove swirl marks, scratches, oxidation, and other blemishes, restoring the paint to its former glory. This includes the removal of swirl marks (circular scratches), scratches, oxidation (dull and faded paint), and other blemishes that may have accumulated over time.
Machine Polishing
Finishing Touches
Our Professional Paint Correction Service Can Fix
Choose Race Van & Car Accessories for Paint Correction
When it comes to car paint correction, Race Van & Car Accessories is the customer's top choice. We provide unrivalled service that will leave your vehicle in pristine condition. Our team of skilled professionals uses techniques and premium products to correct paint flaws, restore the original shine, and safeguard the finish of your vehicle. Whether your vehicle has minor blemishes, swirl marks, or faded paint, Race Van & Car Accessories has the expertise and knowledge to restore its appearance.
Frequently Asked Questions