With an output of 150W this Okayo® portable PA solution is an excellent choice for addressing large crowds up to 500 or more. It is ideal for marriage celebrants, schools, sports clubs, places of worship, shopping centre presentations & spruiking.
This portable PA model offers superb performance for speech applications as well as music reproduction. Making it the perfect all-rounder PA unit for most needs. It is equipped with two microphone inputs, one aux and one line input – all with individual volume controls (plus bass and treble adjustment). Plus pre-fitted is a dual channel 520-544MHz wireless microphone receiver which can be paired with either handheld or beltpack wireless transmitters. When using microphones a handy voice priority function will mute other sources connected to the portable PA whenever a voice is detected – allowing easy interruption of the music content if required.
All Okayo portable PA's are moulded from industrial grade ABS plastic, ensuring long life and the ability to absorb day-to-day wear and tear. This PA unit features in-built "luggage" type trolley wheels and extendible handle for easy manouverability – especially around school campuses, allowing easy set up for both students and staff.
Streaming music from the portable PA is simply a matter of pressing the bluetooth button, pairing your device and playing content directly from your phone, whether it be music or pre-recorded introductions or promotional content.
The large capacity in-built battery and high efficiency PA amplifier design provides ≈6 hours of use away from 240V mains power (actual operation time varies depending on level of usage). A battery level indicator provides a handy readout of how much juice you have remaining before a recharge is required. Charging the battery is simply a matter of plugging the unit in for 6-8 hours. This makes the Okayo portable PA system a flexible all-rounder which can even be used for longer events if necessary.
Mounting is simply a matter of sitting the PA on an elevated surface, such as a stage or desk. If necessary it can also be used with a standard speaker stand, with a 35mm recess provided in the base.
Weighing only 20kgs the Okayo PA is truly portable allowing a wide range of use in schools, places of worship, clubs, auctions etc. It sets up in seconds and can be easily operated by anyone – even school students find the Okayo PA easy to use.
Overall dimensions: 310D x 360W x 580Hmm.
Upgraded Dual Channel UHF Receivers
Supplied standard with a 96 frequency UHF dual channel wireless microphone receiver. This allows two microphones to be used simultaneously. The UHF wireless microphone receivers are 96 channel, allowing easy selection of non-interfering frequencies. Each receiver includes individual frequency adjustment and volume control. If required, a second UHF receiver (C 7187C) can be fitted to the unit, allowing up to 4 transmitters to be in use at one time.
Features
Dual channel 96 frequency wireless UHF receiver
Truly portable design
Bluetooth wireless audio streaming in-built
Battery level indicator
Compact design sets up in just seconds
Rugged heavy duty ABS cabinet
'Luggage' type trolley wheels
In-built extendible handle
High performance 150W (max) amplifier
Built in backup battery
Provision for additional radio microphone receiver (520-544MHz)
Suitable for desk or speaker stand mounting
Optional wireless link for cable free transmission to additional systems
RCA line input/output
Two wired microphone inputs
240V AC mains or battery operation
Compatible UHF Transmitters:
C 7195C Wireless Beltpack 96 Channel 520-544MHz
C 7192C Wireless Handheld Microphone 96 Channel 520-544MHz
C 7193C Wireless Handheld Condenser Microphone 96 Channel 520-544MHz
Backed by a 3 Year Manufacturer Warranty.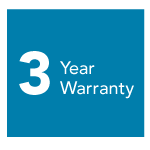 All Okayo Portable PA systems are backed by a 3 year manufacturer warranty with Australian local service and support through Altronics, the Okayo authorised service centre. Altronics carries a full range of locally available spares for all models of Okayo portable PA. *Note: excludes normal wear and tear.
First battery replacement is FREE.
For added peace of mind Okayo offers your first replacement battery free of charge over the lifetime of your portable PA system. This is a free service provided via local authorised service centre, Altronics. Conditions apply.